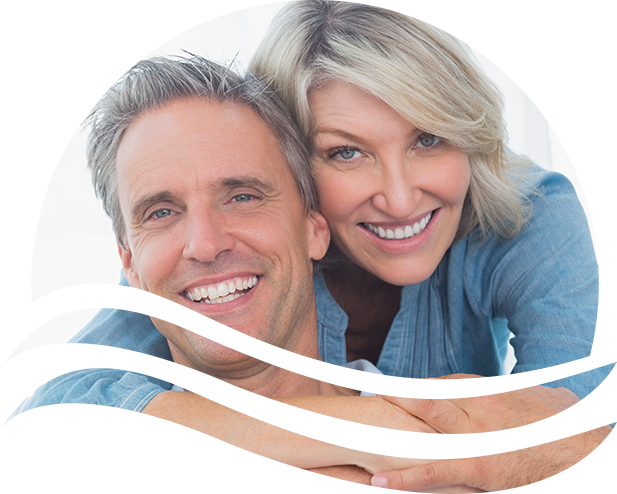 Start-to-Finish Dental Implants in Pearl River, NY
Don't let missing teeth cause you to miss out on living your life to the fullest. At Pearl River Family Dentistry, we provide complete dental implant care. This means that we can perform the entire implant process in-house from placement to restoration. Whether you're tackling gaps in your smile or ill-fitting dentures, dental implants can transform your smile and your life!
CONTACT US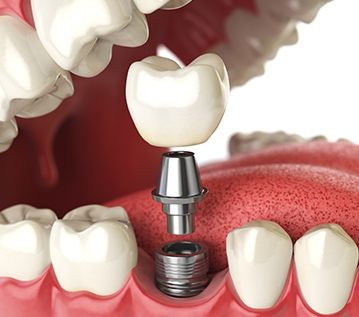 The 411 on Dental Implants
A dental implant is a small titanium post that Dr. Shifteh places into your jawbone in the space left behind from your missing tooth. The implant fuses with your bone and acts as a tooth root for the new artificial tooth that we place on top. The fusing process can take anywhere from four to six months, but the good news is that once the implant process is complete, you'll be able to enjoy a full, attractive smile without any hassles or additional maintenance.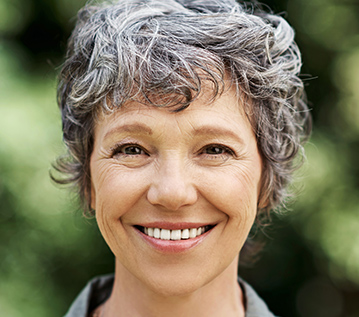 Natural-Looking Tooth Restorations for Implants
Whether you're missing one tooth or many, we handcraft beautiful tooth restorations that securely attach to your implant!
Single Tooth Replacement — We use tooth-colored dental crowns for single tooth replacement. Our dental crowns are designed to complement the natural color and shape of your other teeth.
Multi-Tooth Replacement — If you're missing multiple teeth in a row, we'll use a bridge to "bridge" the gap in your smile or create a partial denture depending on your preference.
Denture Stabilization — If you're struggling with a loose, uncomfortable denture, we can attach it to implants to secure it in place better than an adhesive can.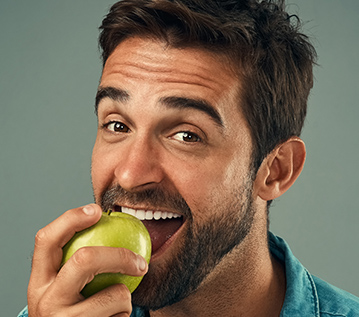 The Perks of Implants
Dental implants are a popular method for tooth replacement among patients and dentists alike (and for good reason!). They provide a variety of benefits for patients and are currently the only way to permanently replace missing teeth.
They look, feel, and function like your other teeth. Most people won't be able to point out which tooth is an implant!
Implants prevent your cheeks and lips from sagging to help you maintain a youthful-looking appearance.
The implant post stimulates your jawbone and prevents future bone loss.
Since implants are made from a biocompatible material, they actually fuse with the jawbone, so they won't slip or fall out.
Despite other tooth replacement options, implants require little to no maintenance. You can brush, floss, and treat them as you would your natural teeth.
SCHEDULE YOUR IMPLANT CONSULTATION